Cumberland Systems Inc.
Providing Excellent Quality & Service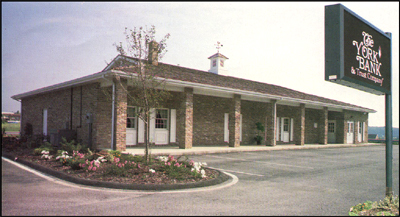 Since 1973, Cumberland Systems Inc.
has provided excellent full service Design-Build
General Contracting. We have more than 50 years
of experience providing professional services and
24-hour customer support for our growing client base.
In today's complex environment, the best method of construction is Design-Build. It has all the advantages to other methods, without the surprises or disappointments that can change your expected budget. As a Design & Build contractor we can take the client through the entire building process from beginning to end. We can help them obtain land and financing. Our staff can design and construct the building, complete with every detail down to the landscaping. We have constructed churches, shopping centers, restaurants and manufacturing complexes. We specialize in construction that uses this method to create visually pleasing and highly functional buildings. Please view our Scrapbook page for examples. We hope that our work featured here will give you an introduction to the dimensions of our capabilities. We feel that this is a good sample of our dedication to practical and beautiful building solutions. We have the right solution for you. Please contact us now to learn more about our work.
Hours of Operation
Monday - Friday
8:00 am - 4:30 pm
Full-Service Design-Build General Contractor
"We Care About Our Customers"